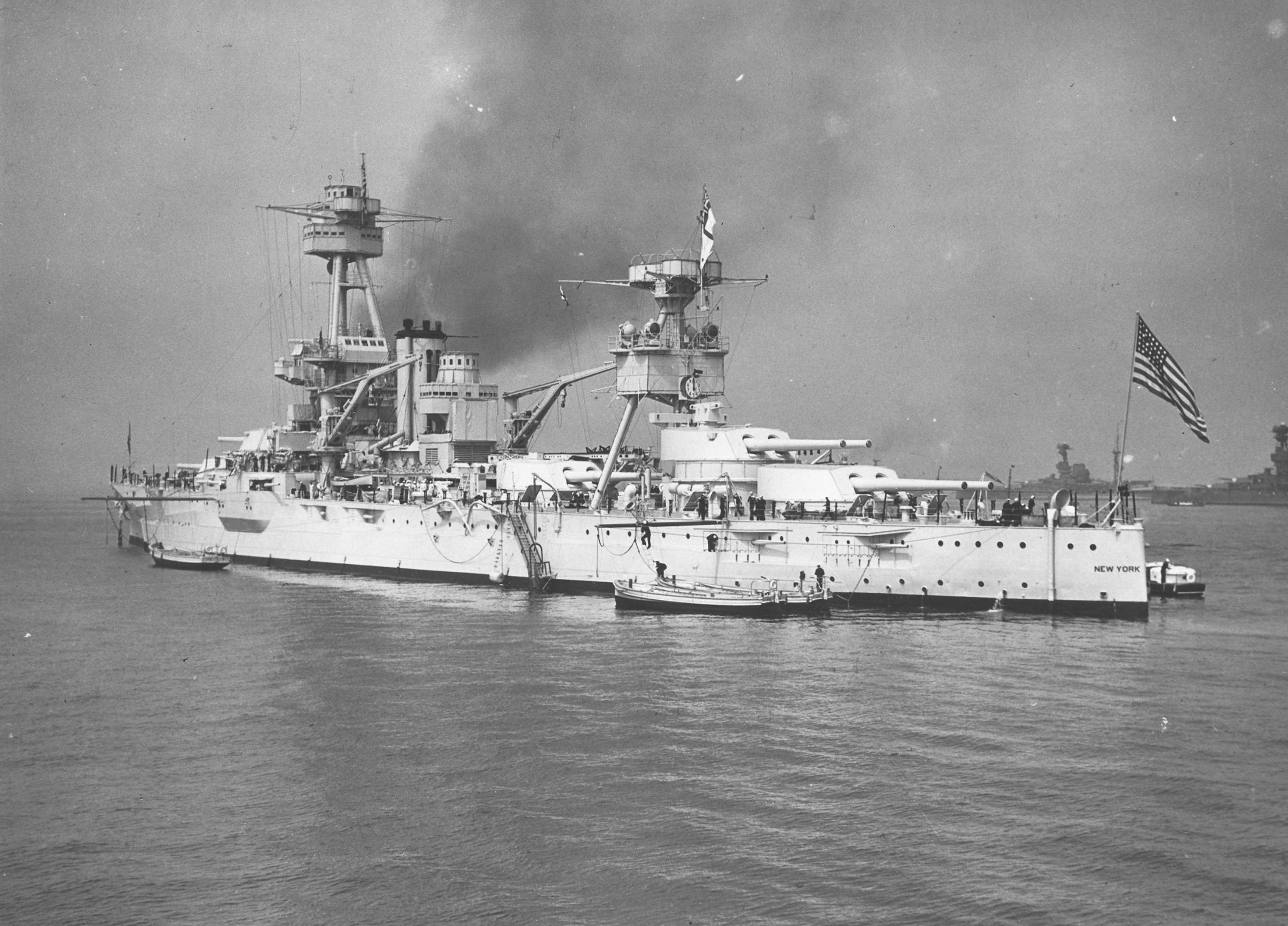 In 1937, carrying Admiral Hugh Rodman, the President's personal representative for the coronation of King George VI of England, New York (BB-34) sailed to take part in the Grand Naval Review of 20 May 1937 as sole U.S. Navy representative.
Note that New York is flying the Royal Navy white ensign and there are UK battleships in the background.

Partial text courtesy of DANFS & David Buell. USN photo courtesy of David Buell.