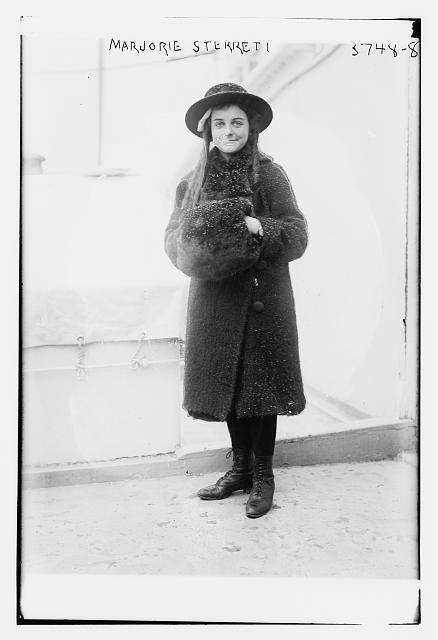 Naval Award Named for Erie Girl

Once upon a time a little Erie girl's good deed inspired thousand of people across America to follow her lead. Sound familiar? Believe it or not, it's been nearly 100 years since Marjorie Sterrett sent her 10¢ allowance to the U.S. Navy to build a new battleship to fight in World War I.
The Marjorie Sterrett Battleship Fund, which is still in existence, ultimately donated $20,000 to the U.S. Navy. Two ships are chosen each year, one from the Pacific Fleet and one from the Atlantic Fleet, to receive the Marjorie Sterrett Battleship Fund Award.

Marjorie was born in Silver Creek, NY and was the daughter of Fred and Grace Rockwood Dean. Grace married Thomas G. Sterrett in 1912, following Fred's death. Marjorie then took the surname of her step-father. Thomas G. Sterrett was an actor and a military veteran. He was stationed at New York at the start of World War I and was in charge of the Marine Corps Publicity Bureau until the spring of 1919. The Sterretts moved back to Erie and Thomas served as Sheriff of Erie County from 1926 to 1930.

Marjorie Sterrett married Peter Raun in 1920 and had three children. Marjorie Raun died on March 2, 1927, in Wattsburg, Erie Co., PA.
She was just 24 years old. The photo shown above is available on the Library of Congress website.

Image and text provided by Debbi Lyon via Darryl L. Baker.