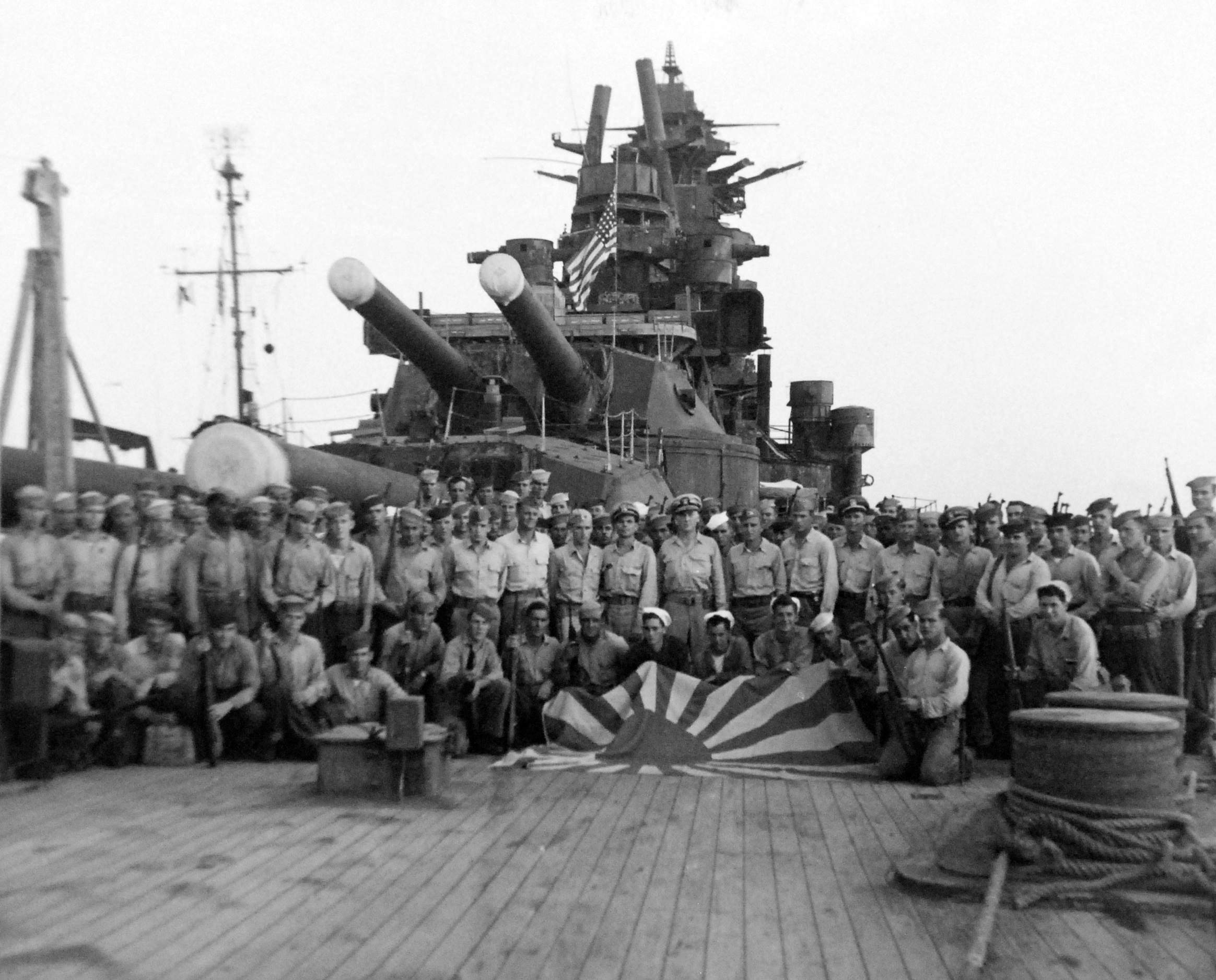 On board Japanese battleship Nagato at Japan. US Forces spread Japanese flag on deck. Photographed by crew of Iowa (BB-61), August 1945.
USN photo # 80-G-421082 from the National Museum of the U.S. Navy via flickr.com.
---
Post Civil War Era Monitors
Pre-Dreadnought Battleships
Post-Dreadnought / Newport Conference Design Battleships
Post-Dreadnought / Washington Conference Design Battleships
---
Additional Resources and Web Sites of Interest

THE PANAMA CANAL
THE INVISIBLE WONDER OF THE WORLD



MODEL WARSHIPS



PATENT LOG:
INNOVATIVE PATENTS THAT ADVANCED THE USN



MIDWAY
A FILM BY CHRIS JORDAN



RESEARCHER @ LARGE



---
Back To The Main Photo Index
Comments, Suggestions, E-mail Webmaster
This page was created by Paul Yarnall and is maintained by Michael Mohl
© 1996 - 2016, NavSource History All rights reserved.