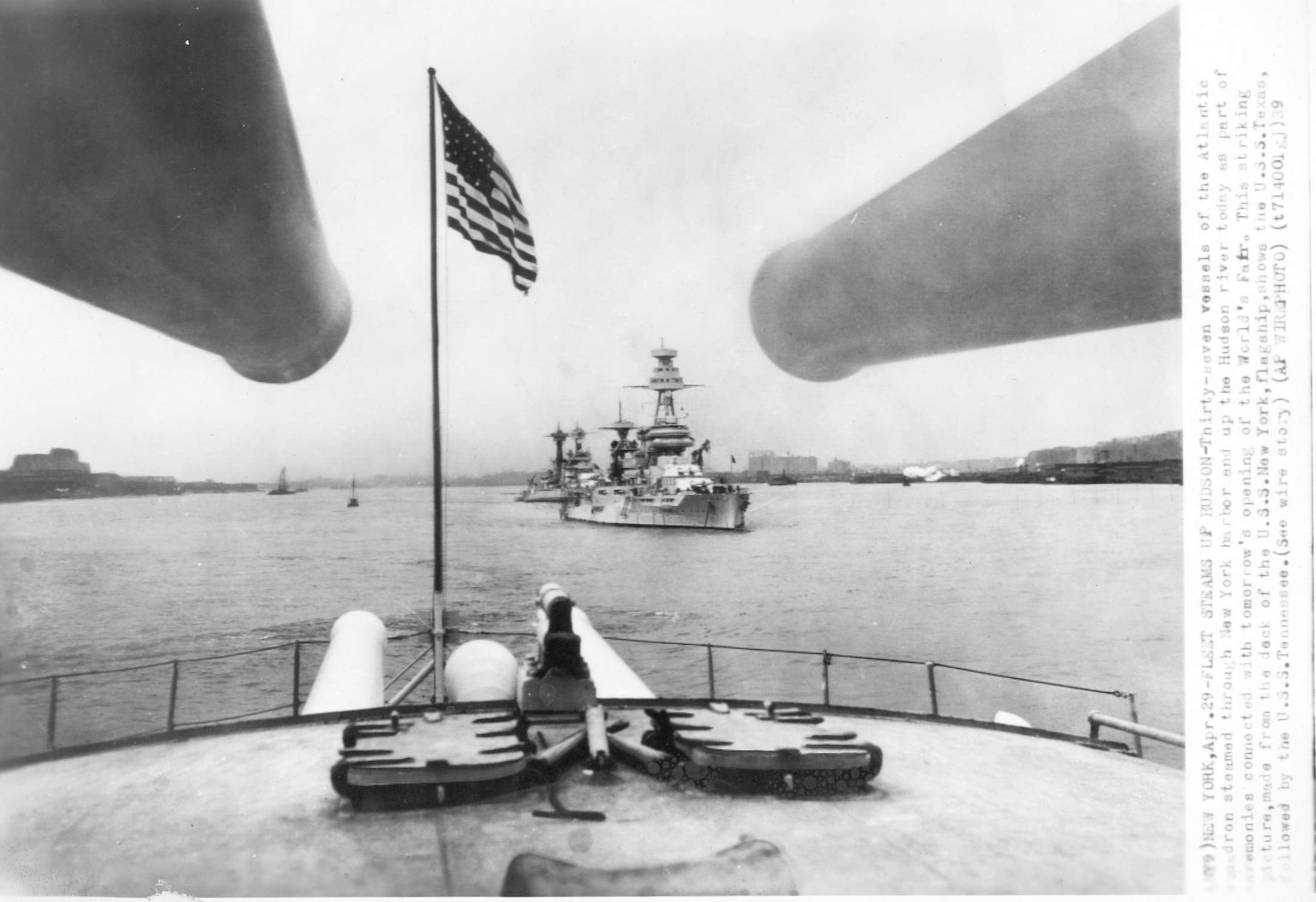 N.Y. 29 April 1939. "Fleet steams up Hudson".
Thirty seven vessels of the Atlantic Squadron steamed through N.Y. harbor and up the Hudson River today as part of the ceremonies connected with tomorrow's opening of the World Fair. This striking picture made from the deck of the New York (BB-34) flagship, shows the Texas (BB-35) followed by the Tennessee (BB-43).

A.P. Wirephoto from the collection of Michael Strout, courtesy of Jonathan Eno.