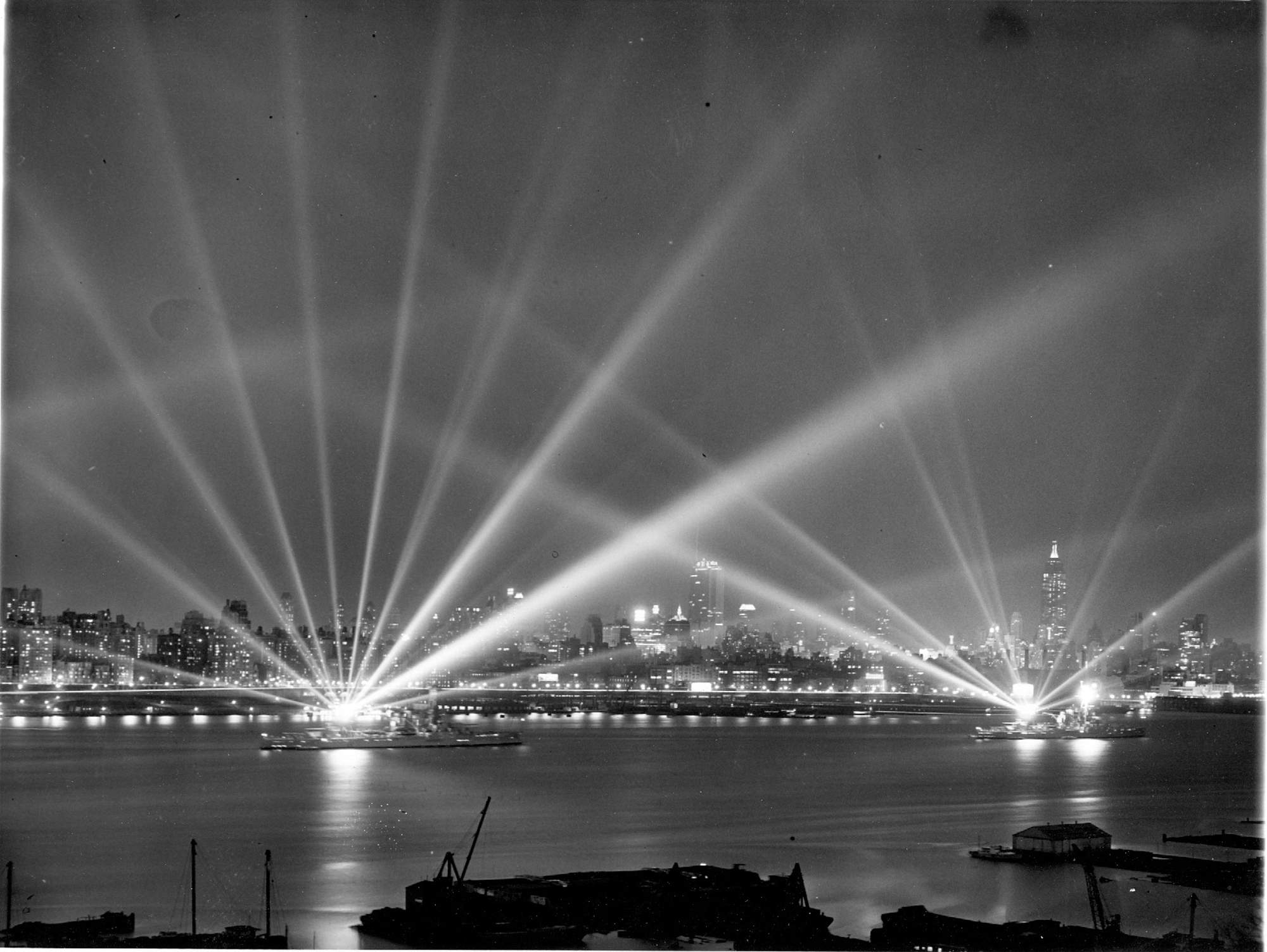 N.Y., 3 May 1939."The Navy's eyes probe the sky".
Two battleships [looks to be the Texas (BB-35) & New York (BB-34)] of the Navy's Atlantic squadron made this pretty picture on the Hudson when their huge searchlights were played across the sky in search of imaginary aerial attackers. The lights of New York's myriad skyscrappers twinkle through from the background.
A.P. Wire photo from the collection of Michael Strout, courtesy of Jonathan Eno.
---
Post Civil War Era Monitors
Pre-Dreadnought Battleships
Post-Dreadnought / Newport Conference Design Battleships
Post-Dreadnought / Washington Conference Design Battleships
---
Additional Resources and Web Sites of Interest

THE PANAMA CANAL
THE INVISIBLE WONDER OF THE WORLD



MODEL WARSHIPS



PATENT LOG:
INNOVATIVE PATENTS THAT ADVANCED THE USN



MIDWAY
A FILM BY CHRIS JORDAN



RESEARCHER @ LARGE



---
Back To The Main Photo Index
Comments, Suggestions, E-mail Webmaster
This page was created by Paul Yarnall and is maintained by Michael Mohl
© 1996 - 2016, NavSource History All rights reserved.