Please Report Any Broken Links Or Trouble You Might Come Across To The Webmaster
Please Take A Moment To Let Us Know So That We Can Correct Any Problems And Make Your Visit As Enjoyable And As Informative As Possible.
---
NavSource Online: Cruiser Photo Archive
USS WAINWRIGHT (DLG/CG 28)

Image courtesy of Al Grazevich
---





Flag Hoist/Radio Call Sign: November - Golf - Hotel - Xray

---


Patch image contributed by Mike Smolinski
CLASS - BELKNAP
Displacement 8,957 Tons, Dimensions, 547' (oa) x 54' 10" x 29' (Max)
Armament 1 Terrier/ASROC (60 Missiles) 1 x 5"/54RF, 2 x 3"/50, 6 x12.75" TT.
Machinery, 85,000 SHP; Geared Turbines, 2 screws
Speed, 34 Knots, Crew 400.
Operational and Building Data
Keel laid on 02 JUL 62 at Bath Iron Works Corp., Bath, ME
Launched 25 APR 1965
Commissioned 08 JAN 1966
Redesignated CG 28 30 JUN 1975
Decommissioned 10 NOV 1993
Stricken 10 NOV 1993
Fate: Sunk as target 12 JUN 2002 near Puerto Rico


Patch image contributed by Mike Smolinski

---
Awards, Citations and Campaign Ribbons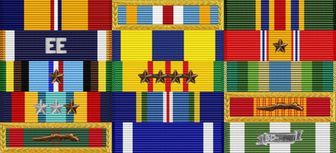 ---
Click On Image
For Full Size Image
Size
Image Description
Contributed
By And/Or Copyright
34k
(Very small)
USN
52k

Undated port side view. USS Mississippi (CGN 40) is in the background.

U.S. Navy photo.

Wendell Royce McLaughlin Jr.

04012807
59k
Port quarter view while underway in 1966, location unknown.
Robert Hurst

04012806
67k

Passing the Statue of Liberty on her way to a port visit to New York City from 10 to 13 June 1966.

US Navy Photo.

Robert M. Cieri
85k
Atlantic, November 1966.
Richard Leonhardt

04012809
139k
Port side view during the ship's 3rd Vietnam War deployment to the western Pacific in late 1970 and early 1971.
Robert Hurst

04012811
98k

USS Wainwright (CG 28) underway in the Mediterranean Sea on 29 August 1975, while serving with Task Force 60.

Official U.S. Navy Photograph, from the collections of the Naval History and Heritage Command. Photo #NH 106511.
Robert Hurst

04012810
55k

USS Wainwright (CG 28) at anchor firing a salute during the bicentennial observances in New York, July 1976.

USN photo.

Robert Hurst
74k
Starboard side to, Barcelona, Spain, September 1977. Note the ship is still fitted with 3"/50 guns and SPS-43 radar.
Sergio Pe?a
75k
USS Wainwright (CG 28) outboard of USS Spruance (DD 963) at Barcelona, Spain, April 20, 1980. Both ships have stem-mounted anchors, an indication of a large bow sonar dome.
Fabio Pe?a

04012808
883k

Starboard bow view while underway on 16 Oct 1992. Wainwright is en route to the Mediterranean Sea as part of the aircraft carrier USS John F. Kennedy (CV 67) battle group. Note the live SM2-ER missiles on the Missile Launcher.

U.S. Navy Photo by CWO2 Kenneth H. Brewe

Robert Hurst
---
Commanding Officers

Name/Rank
Class
Final Rank
Dates
Foreman, Robert Peyton, CAPT
1944
01/08/1966 - 09/08/1966
Lockee, Garette Ertel, CAPT
09/08/1966 - 04/04/1968
Johnson, Ivar Alex, CAPT
04/04/1968 - 09/10/1969
Vining, Pierre Herbert, CAPT
09/10/1969 - 07/02/1971
Watkins, Robert Wayne, CAPT
RADM
07/02/1971 - 11/30/1972
Robertson Jr., William Dixon, CAPT
1948
RADM
11/30/1972 - 07/01/1974
Ackerman, Eugene Berthold., CAPT
07/01/1974 - 07/13/1976
Berry, Richard Clayton, CAPT
RADM
07/13/1976 - 07/07/1978
McVoy, Robert Paul, CAPT
07/07/1978 - 06/20/1980
Peerenboom, William Henry, CAPT
1957
06/20/1980 - 05/21/1982
Milligan, Richard David, CAPT
05/21/1982 - 08/20/1983
Dalrymple Jr., John R., CAPT
RADM
08/20/1983 - 04/17/1985
Huchting, George Arthur, CAPT
RADM
04/17/1985 - 04/25/1987
Chandler, James F., CAPT
04/25/1987 - 04/08/1989
Newlon Jr., Arthur William, CAPT
1965
04/08/1989 - 04/26/1991
Fahey, John Michael, CAPT
04/26/1991 - 02/09/1993
Curtis, Derwood Clayiborne, CDR
VADM
02/09/1993 - 11/10/1993
(Courtesy of Wolfgang Hechler & Ron Reeves - Photos courtesy of Bill Gonyo)
---
USS WAINWRIGHT (DLG/CG 28) History
View This Vessels DANFS History Entry on the U.S. Navy Historical Center website.

---
Crew Contact And Reunion Information
---
Contact Name: Manny Seligmann
Address: 609 Rotonda Circle, Rotonda West, FL 33947
Phone:
E-mail: board@usswainwright.org
Reunion Date: 26-30 September 2018
Reunion Location: Branson, MO

---
Note About Contacts.
The contact listed, Was the contact at the time for this ship when located. If another person now is the contact, E-mail me and I will update this entry. These contacts are compiled from various sources over a long period of time and may or may not be correct. Every effort has been made to list the newest contact if more than one contact was found.
---
Additional Resources
Hazegray & Underway Cruiser Pages By Andrew Toppan.
USS Wainwright Veterans Association.
---

Comments, Suggestions, E-mail Webmaster

This Page Was Created By Paul R. Yarnall This Page Was Created By Paul R. Yarnall And Maintained By Tom Bateman & Michael Mohl