Please report any broken links or trouble you might come across to the Webmaster. Please take a moment to let us know so that we can correct any problems and make your visit as enjoyable and as informative as possible.
---
NavSource Online: Amphibious Photo Archive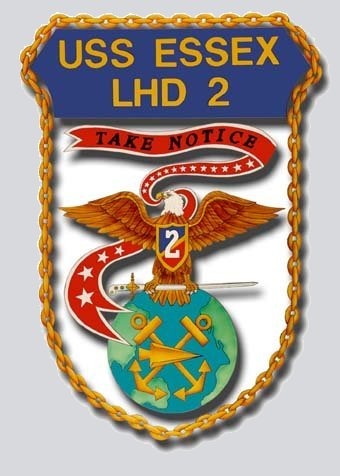 USS Essex (LHD-2)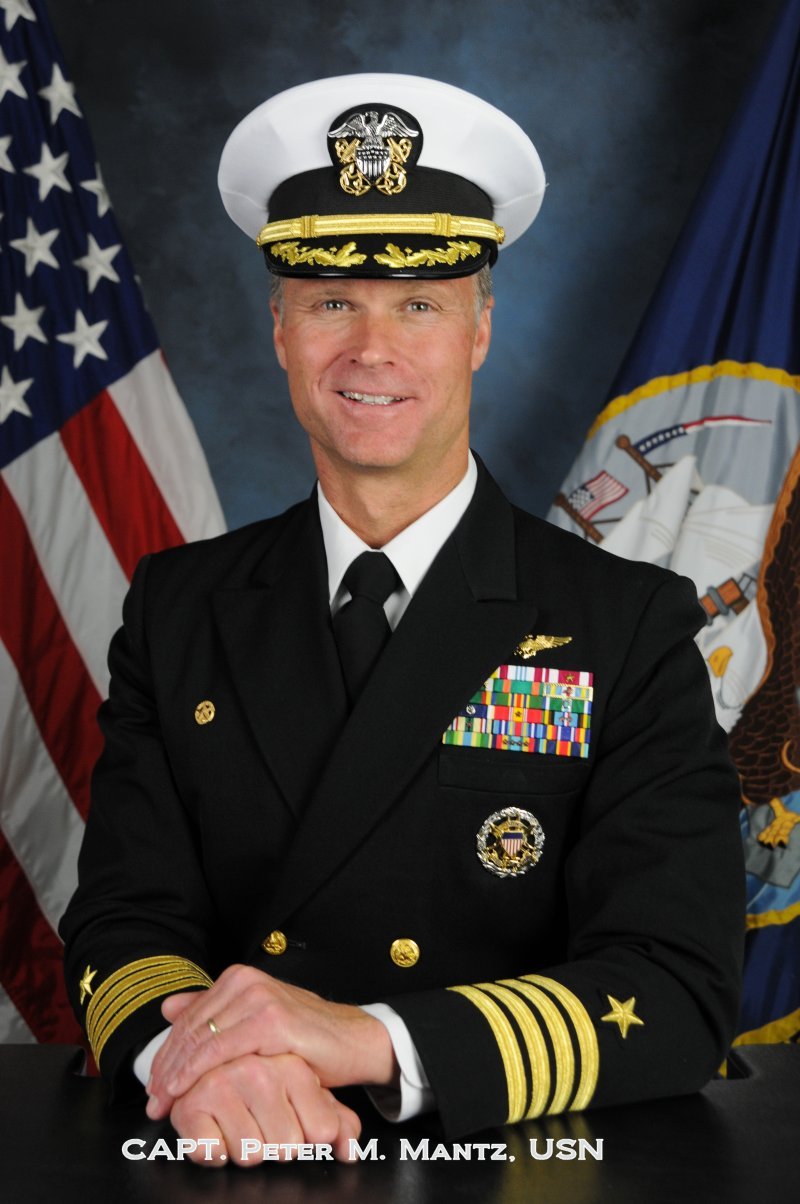 CAPT. Peter M. Mantz
Captain Peter M. Mantz is a native of Hampton Roads, VA. He received his commission in 1990 from the Naval Reserve Officer Training Corps (NROTC) Virginia Military Institute (VMI) in Lexington, VA. He was designated a Naval Aviator in 1992 and subsequently completed training in 1993 at HC-3, the H-46D Sea Knight helicopter Fleet Replacement Squadron (FRS). Captain Mantz reported to his first assignment at Helicopter Support Squadron SIX (HC 6) in Norfolk, VA (1993-1996) where he deployed to the Mediterranean and Adriatic Seas, Horn of Africa and Arabian Gulf in support of Operations RESTORE HOPE, PROVIDE PROMISE and DENY FLIGHT onboard USS GUAM (LPH 9), and USS BUTTE (AE 27).
In August 1996, CAPT Mantz reported to NROTC Unit VMI as the Senior Naval Instructor. During this time he earned a mid-Career Certificate at the Woodrow Wilson School of Government and Foreign Affairs, University of Virginia. In January 1999, he reported to USS CONSTELLATION (CV 64) as Training Officer where he deployed to the Western Pacific and Arabian Gulf regions. While assigned, CAPT Mantz was qualified as Officer of the Deck (Underway) and as Afloat Training Specialist.
In August 2001, he reported to HC-6 for his Department Head tour, serving as Training Officer and Operations Officer. Additionally, he was Officer-in-Charge, Detachment SEVEN for extended deployment on USS NASSAU (LHA 4) to the Adriatic Sea, Horn of Africa, and Arabian Gulf in support of DYNAMIC RESPONSE (Kosovo Forces), ENDURING FREEDOM, and IRAQI FREEDOM. Upon completion of his Department Head tour, CAPT Mantz transferred to Helicopter Sea Combat Squadron THREE (HSC 3), the single-sited MH-60S FRS, in November 2003 where he served as Training Officer and Executive Officer. In November 2004, he was assigned to United States Central Command working in the J3-Force Protection Division as the Risk Assessments Branch Officer and Maritime Antiterrorism/Force Protection Officer. While in Tampa, FL, he completed Joint Professional Military Education (JPME I) from the Naval War College distance learning program and JPME II from the Joint Forces Staff College, Norfolk, VA.
In February 2007, CAPT Mantz reported to HSC 28 as Executive Officer and assumed command of the same squadron from May 2008 to August 2009. During his tenure, the squadron supported helicopter detachments for long deployments onboard USS NASSAU, USS WASP, USS KEARSARGE, USNS COMFORT, and USNS SACAGAWEA, in support of operations RESTORE HOPE, IRAQI FREEDOM and ENDURING FREEDOM. Additionally, the command provided executive transport for Commander SIXTH FLEET in Naples Italy and onboard USNS MOUNT WHITNEY. The command earned the CNO Naval Safety Award for 2009 and the Commander Naval Air Forces Maintenance Unit of the Year award for 2008.
After his change-of-command, he was re-assigned as Navigator onboard USS GEORGE WASHINGTON (CVN 73), homeported in Yokosuka, Japan. While onboard, he deployed throughout the Western Pacific in support of operations in the South China Sea, Japan Sea, East and West Korean Seas, and supported USWEX 2010 and KEEN SWORD 2010.
Captain Mantz also served with U.S. Joint Forces Command as the Chief of Staff for the J-9 Directorate. While there, he assisted in the disestablishment of JFCOM and the stand-up of Joint Staff J7 where he served as the Deputy Assistant Deputy Director for Joint Development. He is currently serving as the commanding officer of USS ESSEX (LHD 2), homeported in San Diego, Ca.
---
This page is created and maintained by Gary P. Priolo