Please Report Any Broken Links Or Trouble You Might Come Across To The Webmaster.
Please Take A Moment To Let Us Know So That We Can Correct Any Problems And Make Your Visit As Enjoyable And As Informative As Possible.
---
NavSource Online: Amphibious Photo Archive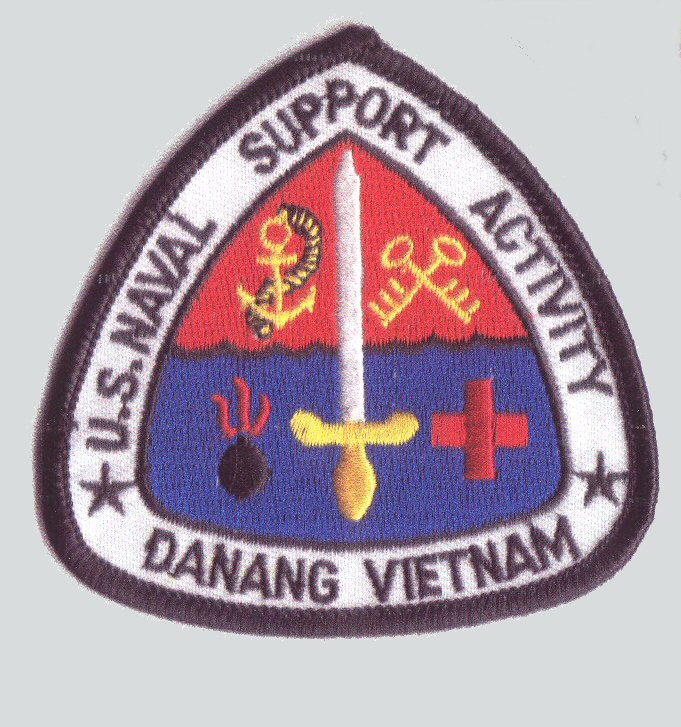 Contributed by ENCS Jerry Patterson USN Ret. LCU-1624
Harbor Utility Craft - YFU-61
ex
Landing Craft Utility - LCU-916 (1956 - 1966)
Landing Craft Ship - LSU-916 (1949 - 1956)
Landing Craft Tank - LCT(6)-916 (1943 - 1949)






International Radio Call Sign:
November - Charlie - Charlie - Uniform
NCCU
---
Awards, Citations and Campaign Ribbons

Landing Craft Tank (Mark 6):
Laid down, 16 August 1943, at Mare Island Navy Yard, Vallejo, CA.
Launched, 16 October 1943
Delivered, 28 October 1943
Placed in service, date unknown, ENS. H. L. Gates USNR officer in charge (May 1945)
During World War II LCT(6)-916 was assigned to the Asiatic-Pacific Theater:
LCT Flotilla Thirty-Eight
LCT Group One Hundred Twelve and
LCT Flotilla Six, LT. L . W. Weigel USNR;
LCT Group Seventeen, LT. S. R. Mantell USNR
LCT(6)-916 also saw service at Eniwetok Atoll in August 1945
Redesignated Landing Craft Utility LSU-916 in 1949
Redesignated Landing Craft Utility LCU-916, 15 April 1956
Reclassified Harbor Utility Craft (YFU-61), 1 March 1966
During the Vietnam War YFU-61 participated in the following campaigns:
Campaign and Dates
Campaign and Dates
Vietnamese Counteroffensive - Phase II
1 July 1966 to 31 May 1967
Tet/69 Counteroffensive
23 February to 8 June 1969
Vietnamese Counteroffensive - Phase III
1 June 1967 to 29 January 1968
Vietnam Summer-Fall 1969
9 June to 31 October 1969
Tet Counteroffensive
30 January to 1 April 1968
Vietnam Winter-Spring 1970
1 November 1969 to 30 April 1970
Vietnamese Counteroffensive - Phase IV
2 April to 30 June 1968
Sanctuary Counteroffensive
1 May to 30 June 1970
Vietnamese Counteroffensive - Phase V
1 July to 1 November 1968
Vietnamese Counteroffensive - Phase VII
1 July 1970 to 30 June 1971
Vietnamese Counteroffensive - Phase VI
2 November 1968 to 22 February 1969
Consolidation I
1 July to 30 September 1971
Placed out of service, date unknown
Struck from the Naval Register, date unknown
YFU-61 earned twelve campaign stars for Vietnam War service
Final Disposition, fate unknown
---
LCT Specifications:
Displacement 143 to 160 t.(lt), 309 to 320 t.(fl)
Length 119' 1" (ovl.)
Beam 32' 8"

Draft

limiting 3' 9"
maximum navigation 5'

Speed 10 kts.

Range 700 nautical miles at 7 kts.

Complement

1 officer
12 enlisted

Cargo Capacity 150 short tons

Armament

two single 20mm AA gun mounts
four .50 cal. machine guns

Armor

wheelhouse 20lbs
gun shields 10lbs

Fuel Capacity Diesel 80 Bbls

Propulsion

three Grey Marine 6-71 Diesel engines
two Diesel-drive 10Kw 120V. D.C. Ships' Service Generators
three propellers, 675shp
---
Click On Image
For Full Size Image
Size
Image Description
Contributed
By
LCT(6)-916

432k
LCT(6)-916, LCT(6)-917, LCT(6)-918, LCT(6)-919, LCT(6)-920 and LCT(6)-921 under construction on Mare Island Navy Yard's, north ways, 24 August 1943.
Mare Island Navy Yard photo # 6051-43
Darryl Baker
90k
Eaton Metal Products prefabricated hull section A-5 for LCT(6)-916 at Mare Island Navy Yard, Vallejo, CA., 2 October 1943.
Mare Island Navy Yard photo # 6859
Darryl Baker
YFU-61

84k
YFU-76 (foreground) and YFU-61 at the Dong Ha (RVN) landing ramp in 1969.
Photo by Terry Lukanic NMCB-74 Detail Alpha Quang Tri Province '69-'70
---
There is no history for LCT(6)-916 / LSU-916 / LCU-916 / YFU-61 available at NavSource
---
Crew Contact And Reunion Information Web Sites
U.S. Navy Memorial Foundation - Navy Log
---
Additional Resources and Web Sites of Interest
World War II LCT Flotillas
Mobile Riverine Force Association
Brownwater Navy in Vietnam Web Book
---
This page is created and maintained by Gary P. Priolo


Last Updated 15 February 2019