Please Report Any Broken Links Or Trouble You Might Come Across To The Webmaster.
Please Take A Moment To Let Us Know So That We Can Correct Any Problems And Make Your Visit As Enjoyable And As Informative As Possible.
---
NavSource Online: Amphibious Photo Archive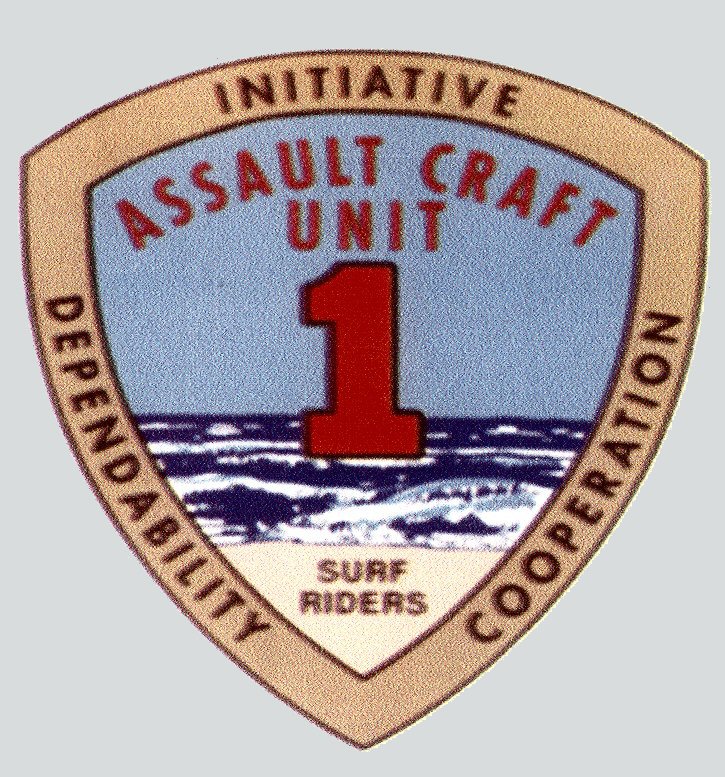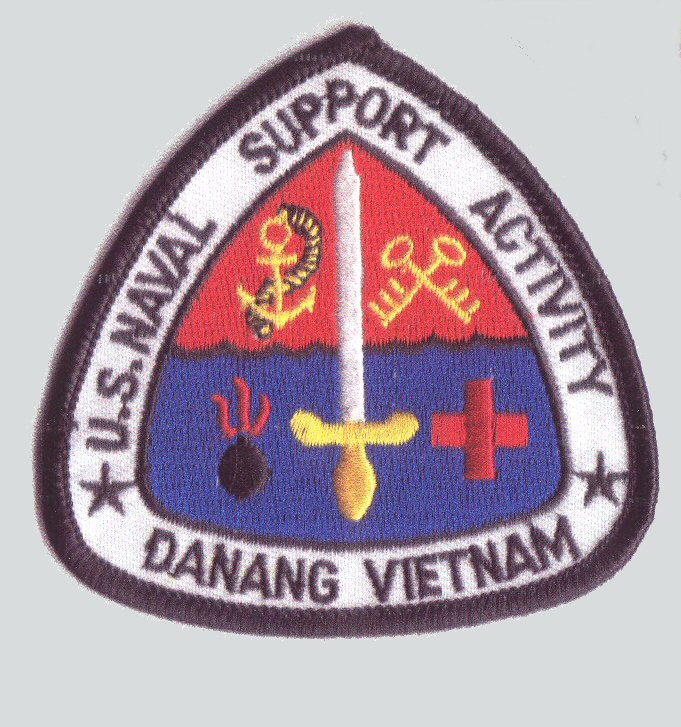 Contributed by ENCS Jerry Patterson USN Ret. LCU-1624
LCU-1482
Landing Craft Utility





International Radio Call Sign:
November - Foxtrot - Kilo - Oscar
NCXI
---
Awards, Citations and Campaign Ribbons

LCU-1466 Class Landing Craft Tank:
Built in 1953 at Marietta Mfg. Point Pleasant, W.V.
Launched in 1953
Delivered and placed in service in 1953
Placed out of service and laid up in reserve in Japan, circa 1956
Reactivated and assigned to various Assault Craft Divisions 11,12,13 (Assault Craft Unit 1), date unknown
LCU-1482 was temporarily assigned (TAD) to Naval Support Activity Danang during the Vietnam War and participated in the following campaigns;
Campaign and Dates
Campaign and Dates
Vietnamese Counteroffensive - Phase II
1 July 1966 to 31 May 1967
Tet/69 Counteroffensive
23 February to 8 June 1969
Vietnamese Counteroffensive - Phase III
1 June 1967 to 29 January 1968
Vietnam Summer-Fall 1969
9 June to 31 October 1969
Tet Counteroffensive
30 January to 1 April 1968
Vietnam Winter-Spring 1970
1 November 1969 to 30 April 1970
Vietnamese Counteroffensive - Phase IV
2 April to 30 June 1968
Sanctuary Counteroffensive
1 May to 30 June 1970
Vietnamese Counteroffensive - Phase V
1 July to 1 November 1968
Vietnamese Counteroffensive - Phase VII
1 July 1970 to 30 June 1971
Vietnamese Counteroffensive - Phase VI
2 November 1968 to 22 February 1969
Consolidation I
1 July to 30 September 1971
Sunk at Chau Me, South Vietnam, 17 February 1968
Placed out of service, date unknown
Salvaged by USS Grasp (ARS-51) circa April 1969
Turned over the South Vietnam, date unknown, redesignated RVNS HQ-547
Final Disposition, fate unknown
LCU-1482 earned at least twelve campaign stars for Vietnam War service
---
Specifications:
Displacement 180 t.(lt), 360 t.(fl)
Length 119' (o.a.)
Beam 34'
Draft 6'
Design Speed 10 kts.
Range 700 nautical miles at 7kts
Complement 14
Cargo Capacity 150 short tons
two twin 20mm AA gun mounts, one port, one starboard,2 .50 cal. machine guns
Armor 2 1/2" wheelhouse, 2" gun shield
Propulsion 3 Grey Marine Diesels, 3 shafts, Shaft horsepower 675 bhp per shaft
---
Click On Image
For Full Size Image
Size
Image Description
Contributed
By
209k
Nine LCUs in reserve in Japan, 1956. Four in front row unidentified. Back row from left to right: LCU-1482, LCU-1476, LCU-1481, LCU-1483, and LCU-1494,
Tommy Trampp
69k
LCU-1482 beached at a staging ramp near the Lighterage Division Causeway in Da Nang Harbor, circa 1968.
Photo by Steve Wetzler BM3 LCU-1482
63k
LCU-1482 beached at a staging ramp near the Lighterage Division Causeway in Da Nang Harbor, circa 1968.
Photo by Steve Wetzler BM3 LCU-1482
104k
LCU-1482 and an unidentified LCU to starboard partially loaded at a loading ramp in DaNang Harbor., circa 1968.
Photo by Steve Wetzler BM3 LCU-1482
104k
LCU-1482 sunk on the ramp at Hue, 17 February 1968 with casualties. BMC Luther Hall LCU-1624 received a Silver Star for his Fire Control actions aboard LCU-1482
Jerry Patterson LCU-1624
107k
---
There is no history available for LCU-1482 at Navsource
---
Crew Contact And Reunion Information Web Sites
U.S. Navy Memorial Foundation - Navy Log
---
Additional Resources and Web Sites of Interest
Mobile Riverine Force Association
Brownwater Navy in Vietnam Web Book
---
This page is created and maintained by Gary P. Priolo


Last Updated 13 July 2012