Please Report Any Broken Links Or Trouble You Might Come Across To The Webmaster.
Please Take A Moment To Let Us Know So That We Can Correct Any Problems And Make Your Visit As Enjoyable And As Informative As Possible.
---
NavSource Online: Amphibious Photo Archive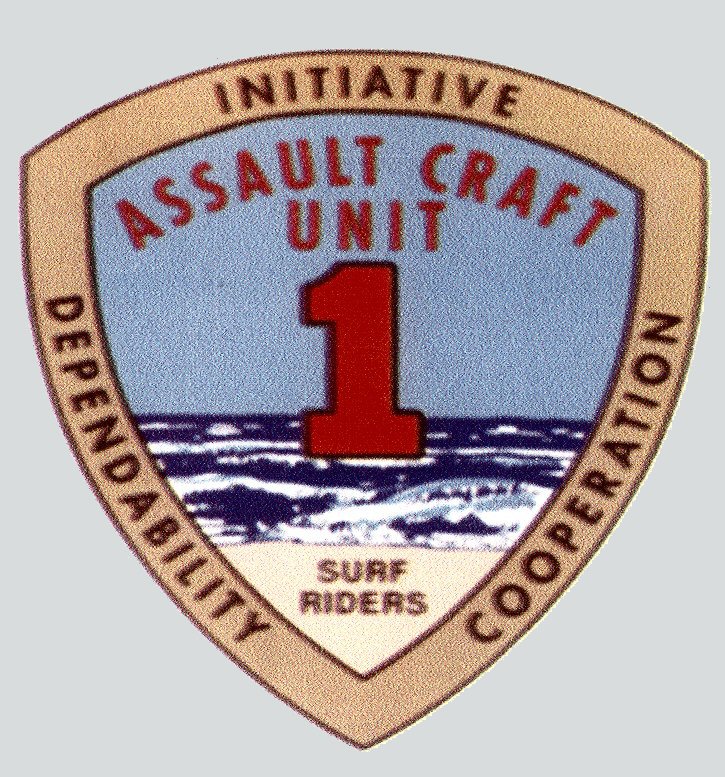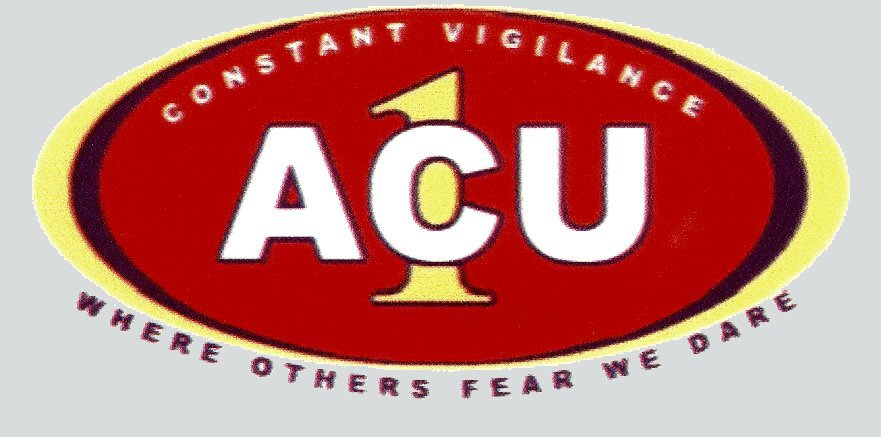 Patches contributed by Jerry Patterson ENCS USN Ret.
Landing Craft Utility
LCU-1630
---
Awards, Citations and Campaign Ribbons

LCU-1627 Class Landing Craft Tank (Modified Version of LCT Mark 5)
Laid down in 1968 at Southern Shipbuilding, Slidell, LA.
Launched, date unknown
Delivered, date unknown
Placed in service, date unknown
Placed out of service, date unknown
Final Disposition - Owned by Global Security
---
Specifications
Displacement 180 t.(lt), 360 t.(fl)
Length 119' (o.a.)
Beam 34'
Draft 6'
Design Speed 10 kts.
Range 700 nautical miles at 7 kts.
Complement 14
Cargo Capacity 150 short tons

Armament

one single 20mm AA gun mount
two .50 cal. machine guns

Armor 2 1/2" wheelhouse, 2" gun shield

Propulsion 3 Grey Marine Diesels, 3 shafts, Shaft horsepower 675 bhp per shaft
---
Click On Image
For Full Size Image
Size
Image Description
Contributed
By
1204k
U.S. Marine Corps logistics vehicle drives down the ramp of LCU-1630 into the surf at Freshwater Beach, Australia, during amphibious assault landing operations of Exercise Crocodile '99, 1 October 1999. Exercise Crocodile '99 is a combined U.S. and Australian military training exercise being conducted at the Shoalwater Bay Training Area in Queensland, Australia.
US Navy photo 991001-N-6234S-008 PH1 Daniel E. Smith.
Robert Hurst
61k
LCU-1630 assigned to Assault Craft Unit One (ACU-1) embarked aboard amphibious assault ship USS Tarawa (LHA-1) offloads an Egyptian armored personnel carrier on the coast of Egypt during multi-national Exercise Bright Star 2005 at Mubarek Military City, Egypt, 2 September 2005. The exercise is an important part of U.S. Central Command's theater engagement strategy and is designed to improve readiness, interoperability, strengthen the military and professional relationships among U.S., Egyptian and participating forces. The multinational exercise is held every two years.
US Navy photo by JO1 Kurt P. Wesseling.
Tommy Trampp
168k
LCU-1630 carrying U.S. Marines assigned to the 13th Marine Expeditionary Unit and Expeditionary Strike Group One from the amphibious assault ship USS Tarawa (LHA-1) approaches the beach off Mubarek Military City, Egypt, 13 September 2005, during a rehearsal for a scheduled amphibious assault landing later in the week as part of "Bright Star" Bright Star is multinational exercise held every two years in Egypt. This exercise is the largest and most significant coalition military exercise, is conducted by U.S. Central Command (USCENTCOM).
US. Navy photo 050913-N-9288T-152 by PH2 Brandon A. Teeples
Robert Hurst
50k
LCU-1630 ferries Marines, vehicles and their gear to the beach during the Marine Expeditionary Unit offload in Kuwait. Combined Expeditionary Strike Group 3 provided fleet and joint force commanders with a readily available, configurable force, capable of projecting power from the sea.
US Navy photo by Petty Officer 1st Class Bart A. Bauer.
Robert Hurst
---
There is no DANFS history record for LCU-1630 available at NavSource
---
Crew Contact And Reunion Information Web Sites
U.S. Navy Memorial Foundation - Navy Log
---
Additional Resources and Web Sites of Interest
World War II LCT Flotillas
---
This page is created and maintained by Gary P. Priolo


Last Updated 17 April 2015