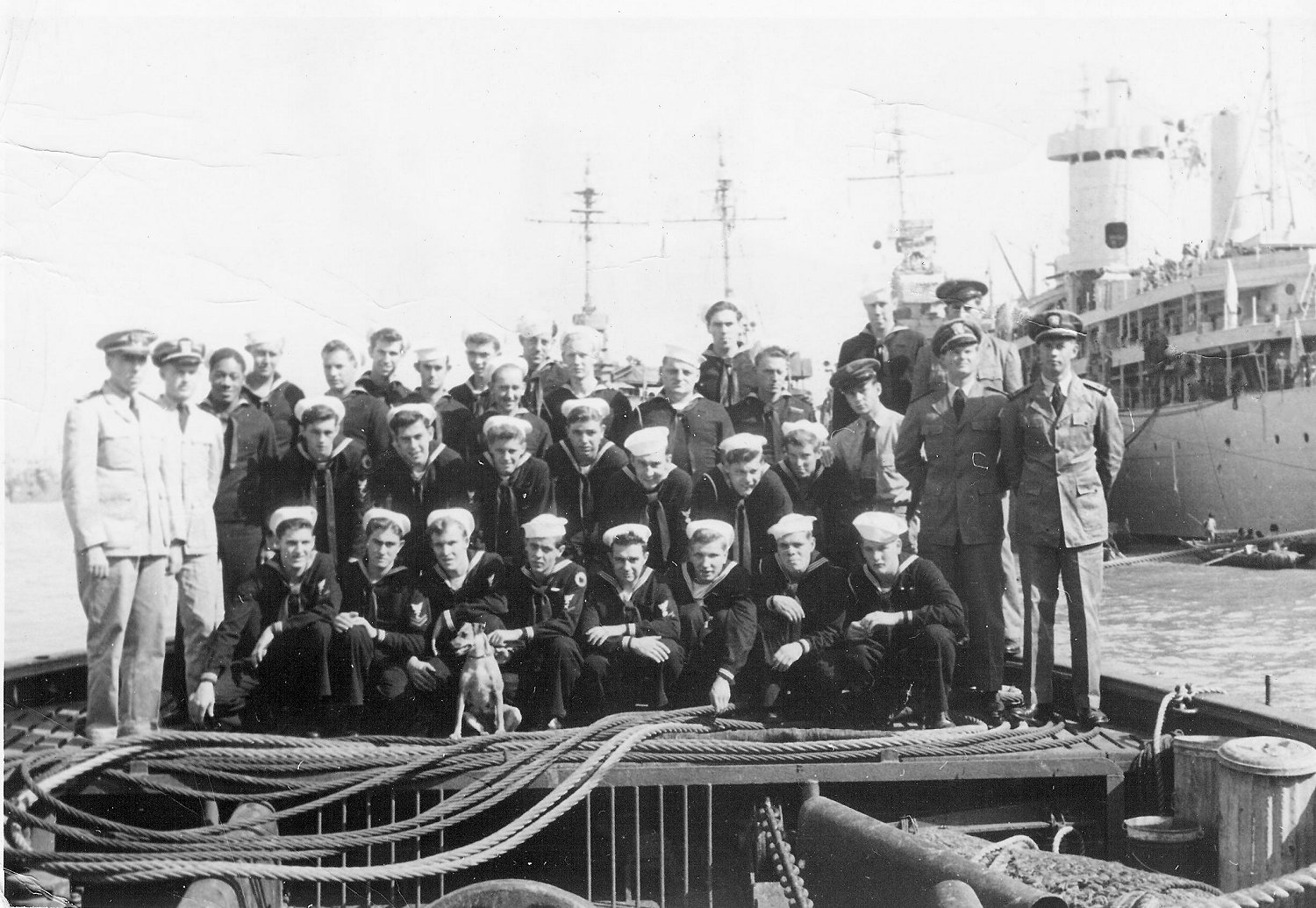 1. 20 September 1945
Wangpoo River, Shanghai, China
Lt(jg) Jack W. Norris, second row, second from the right
At that time, the ship was preparing to participate, as part of Task Group 70.5, in mine sweeping operations meant to clear mines and other obstructions from the Wangpoo (Huangpu), Yangtze, and other local rivers in support of the Nationalists, and in preparation for Allied fleet activities in Shanghai.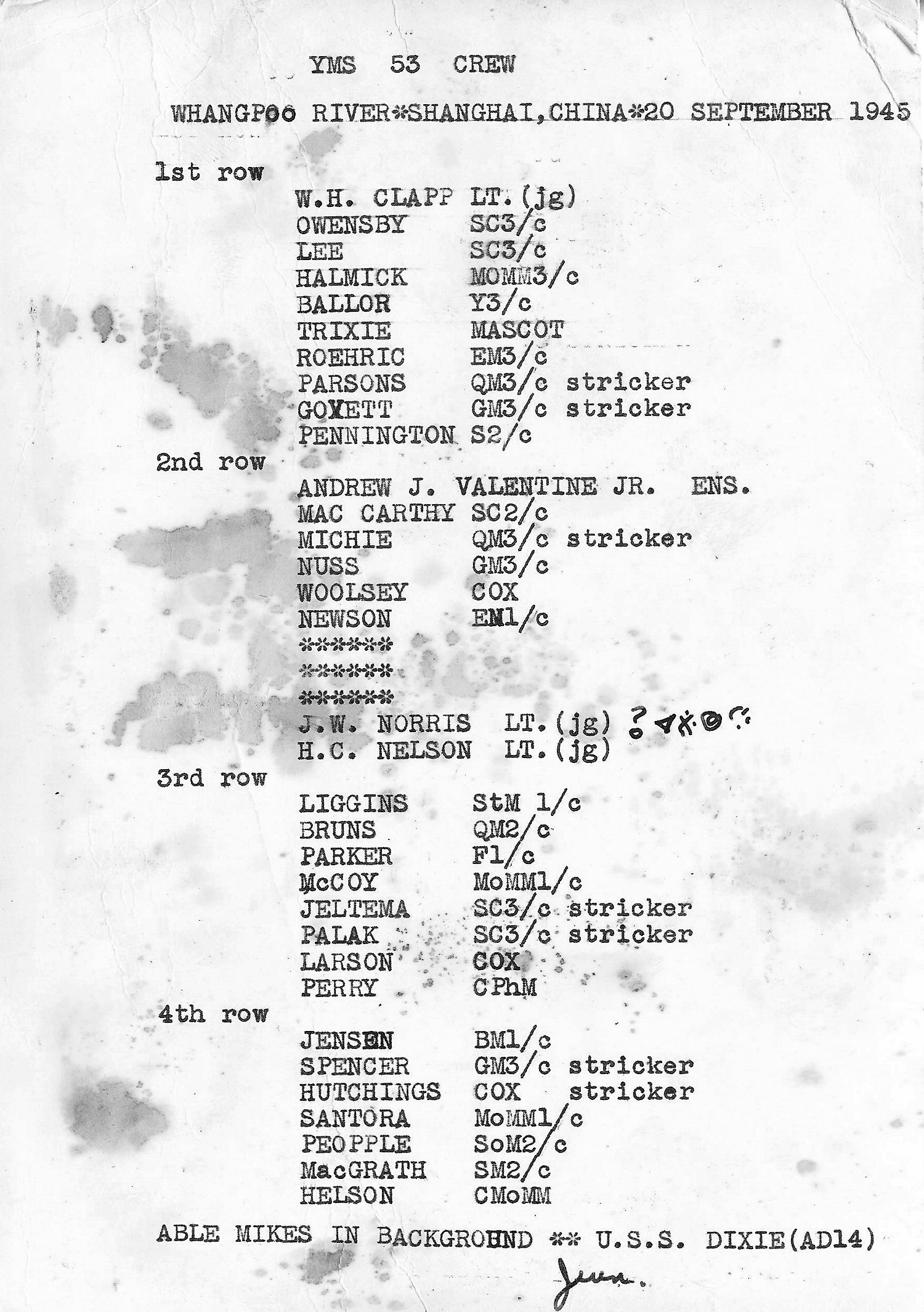 2. List of crew member names.
All but eight of the "old" crew" (those who had served aboard prior to VJ-Day) had left the ship.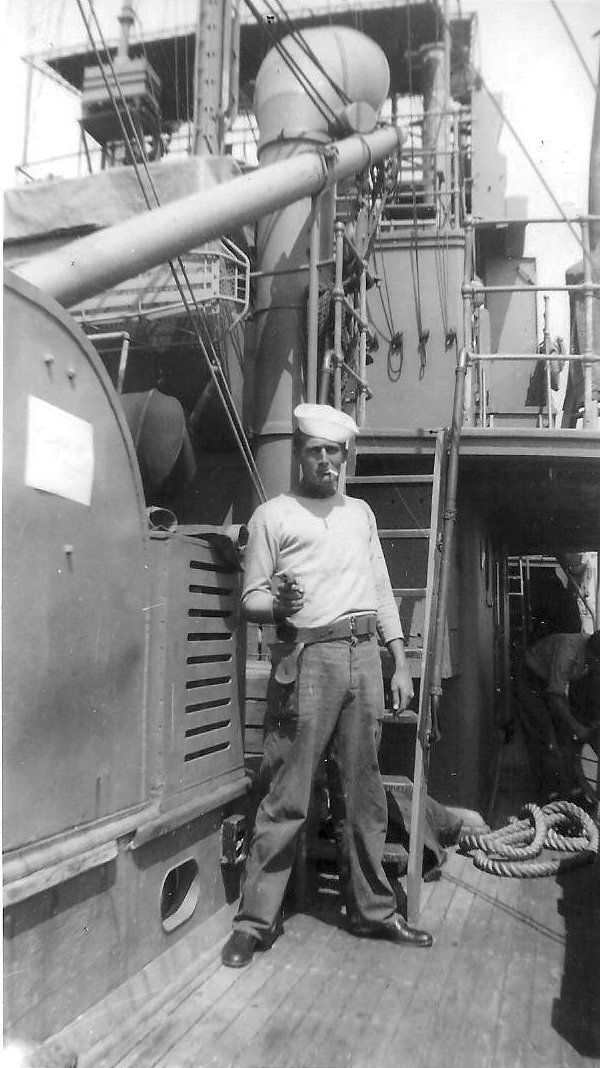 3.