Please report any broken links or trouble you might come across to the Webmaster. Please take a moment to let us know so that we can correct any problems and make your visit as enjoyable and as informative as possible.
---
NavSource Online: Army Ship Photo Archive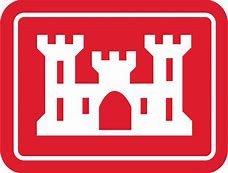 USED Towboat Somervell
ex
USED Towboat Attu (1944 - 1955)

---
Towboat:
Built in 1943 for the Defense Plant Corp (DPC 604) by Jeffersonville Boat and Machine, Jeffersonville, IN.
Launched in 1943
Leased by Inland Waterways Corporation chartered to American Barge Lines, Co. in 1943
Assigned to the US Army Engineers New Orleans District in 1946
Christened, commissioned and placed in service as USED Towboat Attu in 1946
Reassigned to US Army Engineers Memphis District, date unknown
Renamed USED Somervell in 1955
Somervell served on the Red River
Retired from US Army service, date unknown
Final Disposition sold in 1964 and dismantled <!- University of Wisconsin-Madison LaCrosse Historic Steamboat Photographs Attu (Towboat, 1943-1955) DESCRIPTION BOAT DESCRIPTION: Screw propeller BOAT TYPE: Towboat BUILT: 1943 in Jeffersonville, Indiana by Jeffersonville Boat and Machine Company BECAME: Somervell in summer of 1955 FINAL DISPOSITION: Renamed Somervell, 1955 OWNERS: American Barge Lines Company; USE RIVERS: Red River OTHER INFORMATION: Ways - T0178; One of 21 identical towboats built at various shipyards for the Defense Plant Corporation for river service during World War II; the DPC boats were leased by the Inland Waterways Corporation during the war period to various operators, the Attu was operated by American Barge Lines; in February 1946 she was assigned to USE, New Orleans; took a tow up Red River within six miles of Shreveport in May 1946; later transferred to the USE, Memphis and renamed Somervell Sold in 1964 and dismantled.
---
Specifications:
Displacement 1016 t.
Length 180'
Beam 52'
Hull Depth unknown
Draft 11'
Speed unknown
Crew unknown

Propulsion

two reciprocating steam engines
two propellers
---
Click On Image
For Full Size Image
Size
Image Description
Source

1018150801
158k

Namesake

Attu - The Battle of Attu Island was fought 11-29 May 1943. Admiral Kinkaid's amphibious task force under Rear Admiral Francis W. Rockwell put the U.S. Seventh Infantry Division ashore in heavy fog. For 18 days the Americans battled the Japanese garrison out of the usual prairie dog complex of bunkers and underground shelters. Only 29 of the 2,500-man garrison were captured; the rest died fighting or killed themselves. U.S. losses were 561 killed and 1,136 wounded of the 12,000 men engaged, a costly price for the taking of an island written off by the Japanese High Command.
Photo - Soldiers unload landing craft on the beach at Massacre Bay, Attu, 13 May 1943. LCVPs in the foreground are from USS Zeilin (APA-3) and USS Heywood (APA-6).
US Naval History and Heritage Command photo # 80-G-50921
Map - Map showing the recapture of Attu in 1943
Tommy Trampp

303019405
66k
USED Attu underway, date and location unknown
University of Wisconsin-Madison LaCrosse Historic Steamboat Photographs
John Spivey

303019406
220k

Namesake

Somervell - Brehon Burke Somervell (9 May 1892 – 13 February 1955) was a general in the United States Army and Commanding General of the Army Service Forces in World War II. As such he was responsible for the U.S. Army's logistics. Following his death, The Washington Post lauded him as "one of the ablest officers the United States Army has produced" In December 1940, Somervell became head of the Construction Division of the Quartermaster Corps, and was promoted to the temporary rank of brigadier general, 29 January 1941. His immediate concern was the construction of a series of camps—which were scheduled for completion by April 1941—to house the large numbers of draftees who were then entering the Army. The best known of these projects was the Pentagon, an enormous office complex to house the War Department's 40,000-person staff together in one building. (Wikipedia)
U.S. Army photo from Wikipedia
Tommy Trampp

303019401
68k
USED Somervell underway near Memphis, TN., 6 October 1955.
US Army Corps of Engineers Digital Library
John Spivey

303019402
88k
USED Somervell bound upstream with quarterboats and material barges of the Memphis Engineers District Bank Protection Party No.6, passing under the Memphis-Arkansas Bridges at the beginning of the 1959 revertment work season. Hopefield Point, Arkansas on the left bank approximate Mississippi River mile 734.5 above the Head of Passes.
US Army Corps of Engineers Digital Library

303019403
115k

303019404
92k
USED Somervell upbound towing revertment plant of the Memphis Engineers District. to the seasons first worksite in 1963. The large vessel in center is the quarterboat used for working at isolated points along the river. Barges for fuel and material make up the rest of the tow.
US Army Corps of Engineers Digital Library
---
There is no history available for USED Towboat Attu / Somervell at NavSource
---