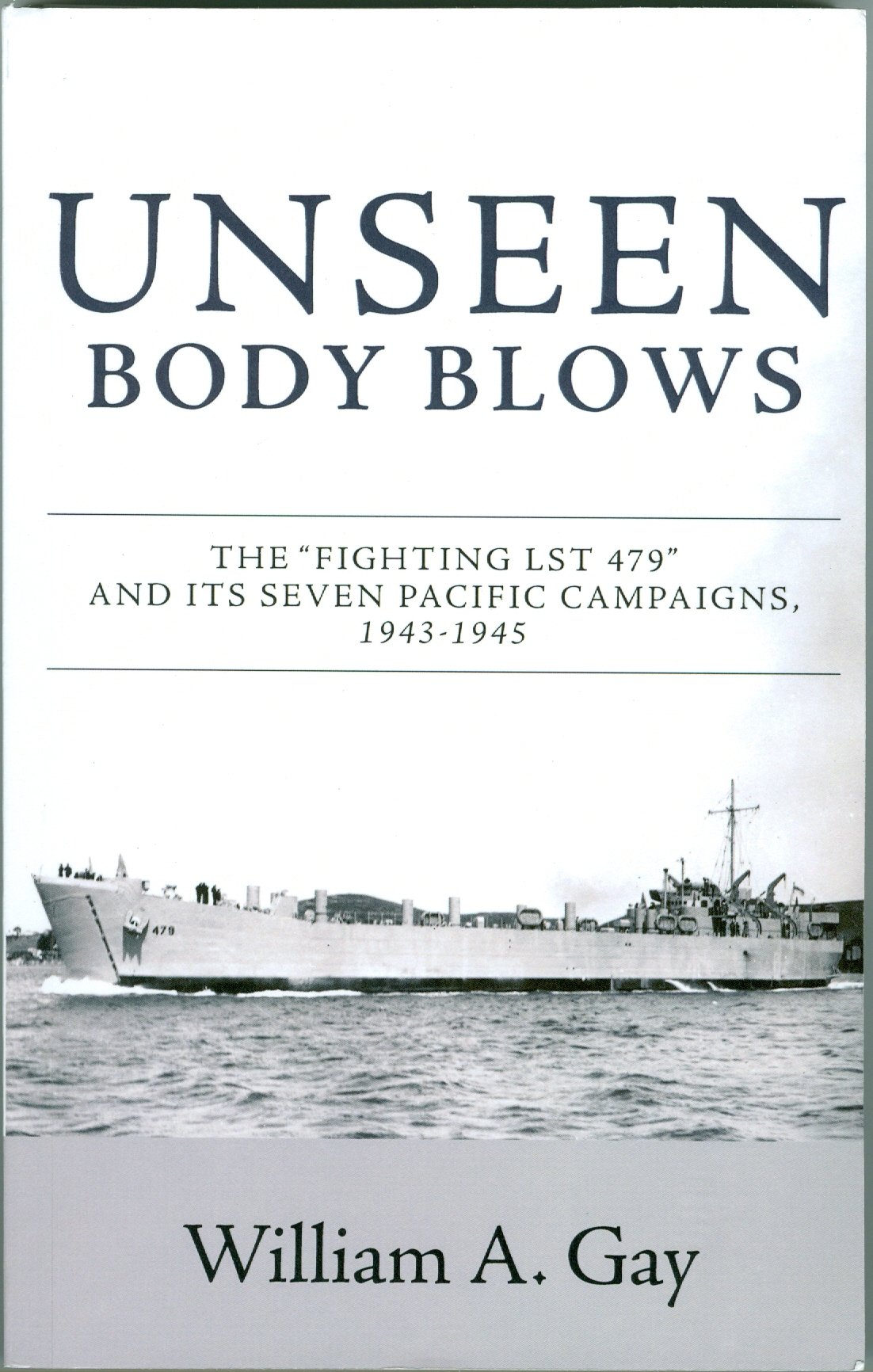 "Between 1942 and 1945, 1051 amphibious tank-landing ships were rapidly produced. These were anonymous vessels, slow and unwieldy, and in the word of one crewmember, they looked like bathtubs. At first, LSTs had a reputation of being expendable and of relatively low value, and so were bestowed another. less noble, nickname, "Large Slow Targets." Put into service to get troops and equipment ashore, the story of LST 479 is in some respects the story of all of these ships. Typical of all early LSTs, its crew on commissioning day. April 19, 1943, consisted of raw amateurs. But over the next 1,046 days, through collisions, accidental groundings, navigational errors, and lots of mechanical breakdowns, the 479 crew became sailors. Displaying heroism and ingenuity, they rescued the crew of a crippled landing craft during an Alaskan storm, battled fires aboard a burning LST hit by kamikazes, and fought off air attacks as they landed troops at Kiska, Makin, Kwajalein, Guam, Hollandia the Philippines and Okinawa. This LST crew became the embodiment of the Navy 2018 recruiting slogan: "Forged by the Sea." In gripping, meticulously researched, "your are there" fashion, author William A. Gay, recounts the fascinating history of the 479's seven Pacific campaigns; from the day-to-day life of men aboard her, to their terrifying encounters in battle as they delivered "unseen body blows" to the enemy that helped win the war in the Pacific."
ISBN 978-1-5255-3833-9 (Hardcover), 978-1-5255-3834-6 (Paperback), 978-11-5255-3835-3 (ebook), FriesenPress.
The book is available on both the Amazon and Barnes and Noble sites.