Call sign (1919):
George - Cast - Boy - Quack




Call sign (1924):
Nan - Oboe - Pup - Quack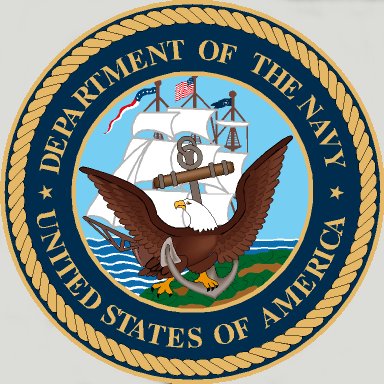 SC-231 served both the U. S. Navy and Coast Guard
---
SC-1 Class Submarine Chaser:
Built at the New York Yacht, Launch and Engine Co., Morris Heights, NY
Commissioned USS SC-231, 8 February 1918
Transferred to the Coast Guard 18 August 1942
Commissioned USCGC Blaze (WPC 336), 15 January 1943
Struck from the Navy list 21 April 1944
Decommissioned 25 September 1944
Transferred to the War Shipping Administration for disposal 8 March 1946
Fate unknown.

Specifications:
Displacement 85 t.
Length 110'
Beam 14' 9"
Draft (fl) 5' 8"
Speed 18 kts.
Complement 27
Armament: One 3"/23 gun mount, two .30 cal. machine guns, and one depth charge projector "Y Gun"
Propulsion: Three 220hp Standard gasoline engines, three shafts.
---
Click on thumbnail
for full size image
Size
Image Description
Source
USS SC-231
107k
Picture postcard published by the Asheville Postcard Co.
Asheville, NC
Paul Harig
EM1/c, USS LCI 454, WWII
438k
10 July 1925
Norfolk Navy Yard, Portsmouth, VA
National Archives photo 52560171
Michael Mohl
USCGC Blaze (WPC 336)
111k
c. 1943
St. Augustine, FL
David J. Morris
via Bob Morris
56k
53k
---
Commanding Officers

01
ENS Harry E. Leonard, USNRF
1918 - 1919
---
Coast Guard Cutter History: The Navy transferred the Blaze to the Coast Guard on 18 August 1942. She was sent to the Coast Guard Yard in Baltimore for rearmament, which was ultimately undertaken by the Oxford Boat Yard, Inc., of Oxford, Maryland, at a cost of $27,799. Due to a shortage of "critical components," the rearmament was not completed until January, 1943. Blaze was then commissioned on 15 January 1943 and assigned to the Gulf Sea Frontier. Blaze was stationed at Miami and primarily conducted anti-submarine and escort of convoy patrols. One escort of convoy voyage was undertaken from Cape Henry, escorting merchant vessels, in concert with the SC-1066, in March, 1943.

By mid-1943, her material condition had deteriorated to the point that urgent and extensive repairs were needed to keep her seaworthy. Headquarters decided that the cost of repairing the vessel was prohibitive and instead, made a few minor repairs and then transferred her, on 23 July 1943, to the Coast Guard training Station at St. Augustine, Florida for duty as a training vessel. Here in the sheltered waters of St. Augustine, her "unseaworthy condition" would not be a problem and she could be immediately utilized for "urgently needed training purposes."

On 5 September 1944 she was ordered to be delivered to the 6th Naval District for storage at Bucksport, South Carolina. She arrived there on 24 September 1944 and was decommissioned the next day and placed into storage. Blaze was transferred to the War Shipping Administration on 8 March 1946 for final disposal.
---
Additional Resources and Web Sites of Interest
Patrol Craft Sailors Association
---
---
---
This page created by Joseph M. Radigan and maintained by Tom Bateman