Please report any broken links or trouble you might come across to the Webmaster. Please take a moment to let us know so that we can correct any problems and make your visit as enjoyable and as informative as possible.
---
NavSource Online:
Submarine Chaser Photo Archive
USCGC Belleville (WPC 372)




Call sign:
Nan - Oboe - Charlie - Mike
ex-USS SC-258




Call sign:
George - Tare - Mike - Nan




Call sign (1919):
Nan - Oboe - Rush - Boy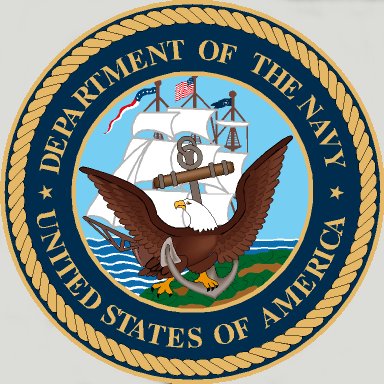 SC-258 served both the U. S. Navy and Coast Guard
---
SC-1 Class Submarine Chaser:
Built by George Lawley and Sons, Neponset, MA
Commissioned USS SC-258, 28 November 1917
Sold 24 June 1921 to Joseph G. Hitner, Philadelphia, PA
Registered in 1931 to John A. Peterson of New Rochelle, NY as the passenger vessel Liberty II
Acquired by the War Shipping Administration (WSA) 19 November 1942 for the Coast Guard
Commissioned USCGC Belleville (WPC 372), 20 March 1943
Decommissioned 30 June 1945
Transferred to the WSA in July 1945
Sold 2 May 1946
Fate unknown.

Specifications:
Displacement 85 t.
1931 - 79 t.
1943 - 167 t.
Length 110'
1931 - 104.3'
Beam 14' 8.75"
Draft 5' 8"
1931 - 8.3'
Speed 18 kts.
Complement 27
1931 - Two
Armament: One 3"/23 gun mount, two .30-cal machine guns and one depth charge projector "Y Gun"
1943 - Coast Guard added two 20mm mounts, two Mousetrap depth charge projectors and two depth charge tracks
Propulsion: Three 220hp Standard gasoline engines, three shafts.
---
Click on thumbnail
for full size image
Size
Image Description
Source
USS SC-258
365k
"Cinderellas of the Fleet"- over 400 of these sub-chasers were built during the war. Manned mostly by American college men, they were intended primarily to guard the home shores. Many were sent across where they served effectively against the submarines."
SC-35 in the left foreground with SC-81 and SC-258 astern and SC-137 is on the right with SC-41 astern
Photo from the publication "Forward Ho!" published by Disabled American Veterans Of The World War, 1917
Jim Geldert
Liberty II
112k
c. 1931
Captain John Peterson's party fishing boat Liberty II underway from New Rochelle, NY
Photo by Ernest Tanare of Brooklyn, NY from Mel's Place
Robert Hurst
USCGC Belleville (WPC-372)
135k
c. April 1943
In New York harbor
U.S. Coast Guard photo NYD-04124304
Mike Green
66k
c. April 1943.
Oxford Boatyard Co., Oxford, MD
Forward view after her armament was added. Note the "Mousetrap" launchers and 3"/23 gun on her foredeck. The British Auxiliary Motor Minesweeper HMS J-869, ex-YMS-69 is
in the background
U.S. Coast Guard photo NYD-04124302
129k
c. April 1943.
Oxford Boatyard Co., Oxford, MD
Looking forward at her "Mousetrap" launchers and 3"/23 gun on her foredeck
U.S. Coast Guard photo NYD-04124301
137k
c. April 1943.
Oxford Boatyard Co., Oxford, MD
Quarterdeck area after her armament was added. Note the covered depth charge tracks and two 20mm antiaircraft cannon
U.S. Coast Guard photo NYD-04124303
---
Commanding Officers

01
ENS H. Kenneth Wilder, USN - Awarded the Navy Cross (1918)
28 November 1917 - 1919
---
Coast Guard Cutter History: The Belleville (ex SC-258; ex-Liberty II) was a Navy SC-1 Class patrol craft taken into Coast Guard service in March of 1943 to meet the pressing need for coastal escort vessels. Originally designed and built during World War I to meet that shortage of escorts, these patrol craft were known as the "splinter fleet" due to their wooden construction.

The War Shipping Administration acquired the Belleville for $10,000 on 19 November 1942 from a private owner and transferred her to the Coast Guard. She was rearmed and converted for service at a cost of $99,714. After her rearmament was completed, Belleville was placed in commission on 20 March 1943. She then commenced a 10-day shakedown in the waters off the Coast Guard Academy in New London, Connecticut. After her shakedown, Belleville was assigned to the Gulf Sea Frontier and was stationed at Miami. Here she conducted anti-submarine and escort of convoy duties. In April of 1944 she was transferred to the 8th Naval District and was stationed at New Orleans, again conducting anti-submarine and escort of convoy duties. On 23 May 1945 Belleville was ordered to sail to the Coast Guard Yard at Curtis Bay, Maryland, to be decommissioned.

She was decommissioned at the Coast Guard Yard on 30 June 1945 and turned over to the War Shipping Administration in July of 1945. Belleville was sold to a private owner on 2 May 1946.
---
Additional Resources and Web Sites of Interest
Patrol Craft Sailors Association
---
---
---
This page created by Joseph M. Radigan and maintained by Tom Bateman