Please report any broken links or trouble you might come across to the Webmaster. Please take a moment to let us know so that we can correct any problems and make your visit as enjoyable and as informative as possible.
---
NavSource Online: Escort Carrier Photo Archive
USS PYBUS (ACV-34/CVE-34) /
HMS EMPEROR (D98/R307)


Photos from the album of Jack Price
Submitted by his friend, Carl Berrington

Most of the pictures on this page were taken by Jack Price whilst serving aboard HMS Emperor. Others are official photos.
---
The Ship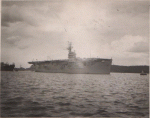 83Kb

NS-03-cve34-pab5t
HMS Emperor (D98) at Trincomalee
(Click here for a larger copy, submitted by Jeff Bloom and Tony Drury.)
Action Stations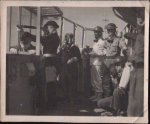 112Kb

NS-03-cve34-pw2tl
Bridge
In Action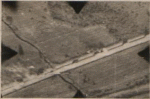 14Kb

NS-03-cve34-pab1b
Hellcats from Emperor strafing German MT in Greece, October 1944 (gun camera pic)
Onboard Views & Miscellaneous Activities

44Kb

NS-03-cve34-pab1t


65Kb

NS-03-cve34-pab1m


105Kb

NS-03-cve34-pabc9m
Bombs on flight deck

52Kb

NS-03-cve34-pab8m
Refueling HMCS Stormont (K327), a River-class frigate
<

50Kb

NS-03-cve34-pab3m
The Greek island of Leros (background)

37Kb

NS-03-cve34-pabc5t
Suez Canal, 1945

31Kb

NS-03-cve34-pab3t
Crossing the line, April 14, 1945

42Kb

NS-03-cve34-pab2t

54Kb

NS-03-cve34-pab2b

48Kb

NS-03-cve34-pab2m
Leaving "East Indies Station," Colombo, November 7, 1945
The Aircraft
With information from Chris Thomas

85Kb

NS-03-cve34-pabc7b
Hellcat of 800 Squadron taking off

100Kb

NS-03-cve34-pabc6b
Hellcat crash landed

69Kb

NS-03-cve34-pybr
Sub Lt Watkins crash landing

99Kb

NS-03-cve34-pabc8m
"His jaw has dropped"

96Kb

NS-03-cve34-pac3m
Hellcat returns after combat operations

102Kb

NS-03-cve34-pac2b
One just caught fire
The Men

97Kb

NS-03-cve34-pab4t
(Left) Lt Blyth Ritchie, DSC and BAR, RNVR, of 800 Squadron. One of the Royal Navy aces, with 5 and 2 shared confirmed kills, including a Junkers 87 during Operation Pedestal and a Focke Wolf 190 during Operation Tungsten. He was killed in a training flight mid-air collision on July 12, 1944 near Sherborne, Dorset after he had left Emperor.
(Right) S/Lt Roy Hollway. Killed on active service with his squadron operating from Emperor, May 14, 1944.
The photo is believed to have been taken in April 1944.
(Thanks to Andrew Lloyd and Tony Drury, who provided additional information about this photo).

90Kb

NS-03-cve34-pab4b
Another photo of Lt Blyth Ritchie (right)
POWs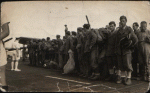 50Kb

NS-03-cve34-pab3b
Italian prisoners
Other Ships

101Kb

NS-03-cve34-pa1
As seen from Emperor: HMS Khedive, HMS Searcher, HMS Pursuer, and HMS Attacker (probably during Operation Dragoon, the invasion of southern France, August 1944)

111Kb

NS-03-cve34-pab6m
Unidentified CVE, believed to have been taken during Operation Tungsten (April 1944)

92Kb

NS-03-cve34-pab6b
Unidentified CVE, date and place unknown

76Kb

NS-03-cve34-pab5m
HMS Roebuck (H95), an R-class destroyer, being refueled

125Kb

NS-03-cve34-pt1
HMS Tumult (R11), a T-class destroyer

90Kb

NS-03-cve34-pab6t
Through the Suez Canal, 1945
---
---
Comments, Suggestions or Image submissions, E-mail Carrier Information
Problems and site related matters, E-mail Webmaster
This page was created and is maintained by Fabio Peña


Last update: 17 December 2006