Please Report Any Broken Links Or Trouble You Might Come Across To The Webmaster
Please Take A Moment To Let Us Know So That We Can Correct Any Problems And Make Your Visit As Enjoyable And As Informative As Possible.
---
Navsource Online: Destroyer Escort Photo Archive
USS J.R.Y. Blakely (DE 140)





Flag Hoist/Radio Call Sign:
N - F - E - X
Tactical Voice Radio Call: "Eagle Pass"
---
Awards, Citations and Campaign Ribbons

Specifications:
Class: Edsall
Type: FMR (geared diesel, Fairbanks-Morse reverse gear drive, 3" guns)
Displacement: 1200 tons (light), 1590 tons (full)
Length: 300' (wl), 306' (oa)
Beam: 36' 10" (extreme)
Draft: 20' 6" (draft limit)
Propulsion: 4 Fairbanks-Morse Mod. 38d81/8 geared diesel engines, 4 diesel-generators, 6000 shp, 2 screws
Speed: 21 kts
Range: 9,100 nm @ 12 knots
Armament: 3 x 3"/50 Mk22 (1x3), 1 twin 40mm Mk1 AA, 8 x 20mm Mk 4 AA, 3 x 21" Mk15 TT (3x1), 1 Hedgehog Projector Mk10 (144 rounds), 8 Mk6 depth charge projectors, 2 Mk9 depth charge tracks
Complement: 8 / 201
---
J.R.Y. Blakely (DE 140) Building and Operational Data:
16 December 1942: Keel laid at the Consolidated Steel Corp., Ltd., Orange, Tex.,
07 March 1943: Launched and christened, sponsored by Miss Mary Young Blakely, niece of Rear Admiral Blakely
16 August 1943: Commissioned, Cdr J. H. Forshew in command
14 June 1946: Decommissioned at Green Cove Springs, Fla. after 2.8 years of service
30 June 1962: Green Cove Springs closed completely, Blakely moved to Orange, Tex.
02 January 1971: Struck from the NVR
02 March 1973: Bidding for scrap opened
16 March 1973: Sold for scrapping to the Luria Bros. Scrap Co., Philadelphia, Pa.
22 August 1973: Removed from U.S. Navy custody
---
Click On Image
For Full Size Image
Size
Image Description
Contributed
By And/Or Copyright



86k
John Russell Young Blakely was born 17 July 1872 in Philadelphia. He was the son of John Blakely, publisher of the Philadelphia Star newspaper, and the nephew of John Russell Young and Congressman James Rankin Young. After graduating Philadelphia's Central High School in 1888, he was appointed to and graduated from the Naval Academy in 1892. After serving in various Navy ships and at many shore stations, he took his first command, USS Des Moines, in 1914. As captain of this ship, and later Seattle, Blakely rendered important service in transporting and escorting troops and supplies to Europe during the First World War. For his outstanding contribution he was awarded the Navy Cross. Following the war Blakely served with the Chief of Naval Operations, at the Naval War College, and with the rank of captain he commanded Arizona (BB 39). After a tour as Assistant to the Chief of the Bureau of Navigation in 1925, he was promoted to Rear Admiral and given command of a cruiser division. He also commanded the 15th Naval District and served on the important General Board before poor health forced him to retire 1 June 1932. Rear Admiral Blakely died 28 March 1942 in Denver, Colo.

USS J.R.Y. Blakely (DE 140) (1943-1946) was the first ship to be named in his honor.

(Photo courtesy of Alan Wagner.)
Ron Reeves
Oaklyn, N.J.
117k
undated wartime image
Jerry Church
75k
January 1946
David Buell
---
J.R.Y. Blakely
Memorabilia
Auction Offering
Booklet 2 March 1973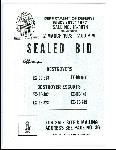 Courtesy of
Tim Rizzuto and
Ed Zajkowski
---
J.R.Y. Blakely History
View the USS J.R.Y. Blakely (DE 140) DANFS history entry located on the Naval History and Heritage Command web site.
---
J.R.Y. Blakely's Commanding Officers
Thanks to Wolfgang Hechler & Ron Reeves
Dates of Command
Commanding Officers
1.) 16 Aug. 1943 - 30 Sep. 1943
Cdr. John Hildreth Forshew, Jr., USNR (Brooklyn, N.Y.) (Comm. CO)
2.) 30 Sep. 1943 - 26 Jan. 1944
Lcdr. James B. Harvey, Jr., USNR
3.) 26 Jan. 1944 - 26 Mar. 1944
Lt. Knox D. Talley, USNR
4.) 26 Mar. 1944 - 01 Jul. 1945
Lcdr. Addison S. Archie, Jr., USNR
5.) 01 Jul. 1945 - 09 Apr. 1946
Lcdr. Paul Jerry Brownlow, USNR (New Holland, Ga.)
6.) 09 Apr. 1946 - 02 Jun. 1946
Lt.(jg) Richard Hood Southwick, USNR
7.) 02 Jun. 1946 - 04 Jun. 1946
Lt.(jg) Harold Legrand Hull, USNR (Decomm. CO)
---
Crew Contact And Reunion Information
---
None
---
Note About Contacts
Contact information is compiled from various sources over a period of time and may, or may not, be correct. Every effort has been
made to list the newest contact. However, our entry is only as good as the latest information that's been sent to us. We list only
a contact for the ship if one has been sent to us. We do NOT have crew lists or rosters available. Please see the Frequently Asked
Questions section on Navsource's Main Page for that information.
---
Additional Resources
---
Tin Can Sailors
The U.S. Navy Memorial
Destroyer Escort Sailors Association
The Destroyer Escort Historical Museum
The Destroyer History Foundation
---

Comments, Suggestions, E-mail: Webmaster.



This Page Created And Maintained By Mike Smolinski



by Paul R. Yarnall, All Rights Reserved.
Page Last Updated: 29 March 2017