Please report any broken links or trouble you might come across to theWebmaster Please take a moment to let us know so that we can correct any problems and make your visit as enjoyable and as informative as possible.
---
NavSource Online: Mine Warfare Vessel Photo Archive
USCGC Magnolia (WLB 328)
ex-USCGC Magnolia (WAGL 328)




Magnolia call sign:
November - Romeo - Xray - Echo
ex-USS Barricade (ACM 3)




Barricade call sign:
Nan - Papa - Yoke - Sugar
ex-USAMP Colonel John Storey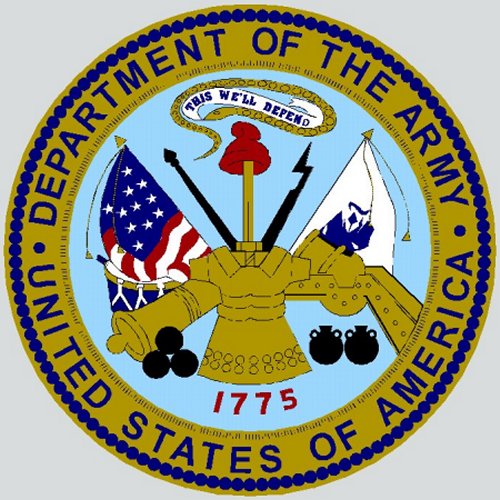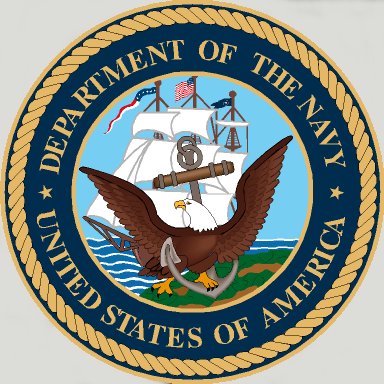 Barricade served the U.S. Army, Navy and Coast Guard
---
Chimo Class Auxiliary Minelayer:
Laid down, 10 October 1941 for the U.S. Army Coast Artillery Corps, Mine Planter Service as USAMP Colonel John Storey by the Marietta Manufacturing Co., Point Pleasant, WV
Launched in November 1942
Transferred to the Navy, 7 April 1944 and commissioned USS Barricade (ACM 3) the same day
Decommissioned, 28 June 1946 and transferred to the Coast Guard
Commissioned USCGC Magnolia (WAGL 328), 19 October 1947
Reclassified WLB-328 in 1965
Decommissioned, 13 August 1971
Sold to the Galaxy Fisheries, LLC, and renamed F/V Galaxy
Exploded and caught fire in the Bering Sea, 20 October 2002
Allowed to drift near St. Paul Island, AK until the fire went out and believed sunk.

Specifications:
Displacement 1,300 t.
Length 188' 2"
Beam 37'
Draft 12' 6"
Speed 12.5 kts.
Complement 69
Armament: One 40mm gun mount and four 20mm mounts
Propulsion: Two Combustion Engineering header type boilers, two 1,200shp Skinner Unaflow reciprocating engines, no reduction gear, two shafts.
---
Click on thumbnail
for full size image
Size
Image Description
Source
USAMP Colonel John Storey

134k

Namesake:

John C. Storey
8 February 1843 - 5 August 1927

I have fought a good fight, I have finished my course, I have kept the faith

Tommy Trampp
USS Barricade (ACM 3)

23k
U.S. Navy photo from the Naval Institute Archives
Joe Radigan
118k
27 June 1945
Underway at Jacksonville, Florida on 27 June 1945 before conversion to a minesweeper support ship. This photo shows the appearance of ACM 1 - 3 during their service in Europe in 1944 and early 1945
National Archives photos 19-N-87640 and 19-N-87641 from Shipscribe.com
Robert Hurst
107k
82k
c. 1945
Naval History and Heritage Command photo NH 79737 from Shipscribe.com
425k
12 - 19 September 1946
Mare Island Naval Shipyard, Vallejo, CA
Aerial view of the south end of Mare Island Naval Shipyard. Ships present include: USS Oklahoma City (CL-91), USS Safeguard (ARS-25), USS Avery Island (AG-76), USS Quapaw (ATF-110), USS Eldorado (AGC-11), Barricade, USS Fieberling (DE-640), AFD-16, USS Alfred A. Cunningham (DD-752) and Endicott (YM 12). Safeguard and Avery Island were at the yard for decontamination from the Bikini Island tests, Oklahoma City is about to be decommissioned, Barricade is about to be turned over to Coast Guard, Endicott is dredging berth 18 and the others are in for repairs
U.S. Navy photo courtesy of the Vallejo Naval and Historical Museum
Darryl Baker
USCGC Magnolia (WAGL 328)

125k
c. 1962
U.S. Coast Guard photo
Robert Hurst
178k
12 April 1963
U.S. Coast Guard photo
Joe Radigan
F/V Galaxy

78k
The burned wreckage of the 180-foot Seattle-based fishing boat Galaxy floats in the Bering Sea near St. Paul Island, Alaska, about 700 miles west of Anchorage
Associated Press Photo
65k
An unidentified vessel assisting the burning Galaxy>
U.S. Coast Guard Photo
124k
20 October 2002
FPV Galaxy on fire in the Bering Sea
Photo courtesy U.S. Coast Guard
Tommy Trampp
15k
Last known location of the Galaxy
Seattle Times
---
Commanding Officers

01
LT Charles Percy Haber, USN
7 April 1944
Courtesy of Wolfgang Hechler and Ron Reeves
---
View the Barricade (ACM 3)
DANFS History entry located on the Haze Gray & Underway Website
---
Coast Guard History:
The Magnolia was originally a Chimo-class mine layer built for the U.S. Army Coastal Artillery Corps in 1942 by the Marietta Manufacturing Company in Point Pleasant, West Virginia. She was christened the Colonel John Storey. She transferred to the Navy and was commissioned as the USS Barricade on 7 April 1944 under the command of LT C. P. Haber, USN. Barricade departed the east coast 14 May 1944 and arrived at Bizerte, Tunisia, 1 June 1944. Until July 1946 she served as a minesweeper tender at Salerno, Naples, and Anzio, Italy; Toulon, Cannes, and Golfe Juan, France; Oran, Algeria; Palermo, Sicily; and Sardinia. Between 17 August and 16 September 1944 she provided important service in the invasion of southern France.
On 23 June 1945 Barricade arrived at Charleston, South Carolina and then proceeded to Jacksonville, Florida, for overhaul (26 June-10 August). She transited the Panama Canal 2 September and proceeded to San Diego. She operated along the coast of California until she was decommissioned 28 June 1946 and transferred to the Coast Guard. Barricade received one battle star for her participation in the invasion of southern France. After her acquisition by the Coast Guard she was converted for use as a buoy tender at the Bethlehem Shipyard in San Francisco, California. She was commissioned CGC Magnolia on 19 October 1947.
She was first assigned to San Francisco and tended aids to navigation and supplied the manned light stations and lightships along the California coast, while conducting occasional search and rescue duties as required. From 28 to 29 April 1951 she assisted the Japanese M/V Flyer. On 9 February 1960 she assisted the disabled M/V Angelo Petri two miles south of the San Francisco Bar. On 5 June 1963 she assisted following the collision between the USNS Asterion [T-AF 63] and the Japanese M/V Kokoku Maru and transported 19 crew members from the Japanese ship to San Francisco. From 21 to 24 June 1965 she escorted the damaged catamaran Judy Al 165 miles southwest of Eureka, California to that port as her hull was too damaged to permit towing.
She transferred to Astoria, Oregon on 1 September 1965. On 6 December 1967 she escorted the distressed M/V David E. Day, which had grounded on the Columbia River Bar. On 10 August 1968 she assisted following the collision between Seatrain Washington and Rose S 17 miles east of Cape Flattery in fog.
She was decommissioned on 13 August 1971 and was then stored at Training Center Alameda until she was sold. In 1976 she was converted by Marine Industries Northwest to a salmon and crab processing vessel for service in Alaska. The vessel was owned by Dutch Harbor Seafoods from 1976 to 1997. She was then sold to Galaxy Fisheries which converted her to a freezer longliner and renamed her Galaxy. On 2 October 2002 she suffered a fire and explosion and then sank. Two of her crew perished.
---
---
---
This page created and maintained by Joseph M. Radigan (of blessed memory) & & Michael Mohl
All Pages © 1996 - 2023, NavSource History, All rights reserved.