Please Report Any Broken Links Or Trouble You Might Come Across To The Webmaster
Please Take A Moment To Let Us Know So That We Can Correct Any Problems And Make Your Visit As Enjoyable And As Informative As Possible.
---
Navsource Online: Destroyer Escort Photo Archive
USS Pride (DE 323)





Flag Hoist / Radio Call Sign:
N - T - L - U
---

Specifications:
Class: Edsall
Type: FMR (geared diesel, Fairbanks-Morse reverse gear drive, 3" guns)
Displacement: 1200 tons (light), 1590 tons (full)
Length: 300' (wl), 306' (oa)
Beam: 36' 10" (extreme)
Draft: 20' 6" (draft limit)
Propulsion: 4 Fairbanks-Morse Mod. 38d81/8 geared diesel engines, 4 diesel-generators, 6000 shp, 2 screws
Speed: 21 kts
Range: 9,100 nm @ 12 knots
Armament: 3 x 3"/50 Mk22 (1x3), 1 twin 40mm Mk1 AA, 8 x 20mm Mk 4 AA, 3 x 21" Mk15 TT (3x1), 1 Hedgehog Projector Mk10 (144 rounds), 8 Mk6 depth charge projectors, 2 Mk9 depth charge tracks
Complement: 8 / 201
---
Pride (DE 323) Building and Operational Data:
12 April 1943: Keel laid at the Consolidated Steel Co., Orange, Tex.
03 July 1943: Launched and christened, sponsored by Mrs. Lewis Bailey Pride, mother of Lewis Bailey Pride, Jr.
13 November 1943: Commissioned, Cdr R. R. Curry, U.S.C.G, in command
26 April 1946: Decommissioned at Green Cove Springs, Fla. after 2.5 years of service
02 January 1971: Struck from the NVR
30 January 1974: Sold for scrapping
---
Click On Image
For Full Size Image
Size
Image Description
Contributed
By And/Or Copyright
7k
Lewis Bailey Pride, Jr., born at Miami, Fla. on 22 April 1919, was appointed Midshipman from Kentucky 23 June 1937. He was commissioned an Ensign 07 February 1941, and reported on board Oklahoma 13 March 1941. He was killed in the Japanese attack on Pearl Harbor, 7 December 1941.)

USS Pride (DE 323) (1943 - 1946) was the first ship named in his honor.

(Photo from The Official Web Site of the USS Oklahoma BB 37 thanks to Kevin King)
Bill Gonyo
56k
early 1944: USS Hamul (AD 20) with (from left to right) DEs USS Calcaterra (DE 390); USS Pride (DE 323); USS Falgout (DE 324); USS Alger (DE 101) and USS Eichenberger (DE 202), alongside at Bermuda. Note HF/DF antenna visible on three of the five DEs, and the two-tone Measure 22 camouflage on four of the five DEs. (U.S. Naval Historical Center photo #NH 86271, courtesy of the Captain D.L. Madeira Collection)
Robert Hurst
80k
1944: The Mediterranean Sea
David Buell
162k
120k
144k
236k
1944: Pride nested with other DE's in an unknown Mediterranean port
95k
USS Mattole (AO 17) refueling Pride by the astern method, 17 August 1944. USS Newell (DE 322) is approaching from the far right. (U.S. National Archives Photo # 80-G-245464, a U.S. Navy photo now in the collections of the U.S. National Archives.)
Robert Hurst
36k
February / March 1945: underway in the North Atlantic
Andy Cisternino
RM1c USGC
---
Pride
Memorabilia
Auction Offering
Booklet 02 March 1973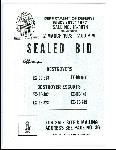 Courtesy of
Tim Rizzuto and
Ed Zajkowski
---
Pride History
View the USS Pride (DE 323) DANFS history entry located on the Naval History and Heritage Command web site.
---
Pride's Commanding Officers
Thanks to Wolfgang Hechler and Ron Reeves
Dates of Command
Commanding Officers
1.) 13 Nov. 1943 - .. Apr. 1944
Cmdr. Ralph R. Curry, USCG
2.) .. Apr. 1944 - .. Aug. 1945
Capt. Reginald Hicks French, USCG
3.) .. Aug. 1945 - 01 Sep. 1945
Lcdr. Winslow H. Buxton, USCG
4.) 01 Sep. 1945 - 26 Apr. 1946
Lt. Leroy A. Cheney, USCG
---
Crew Contact And Reunion Information
---
None
---
Note About Contacts
Contact information is compiled from various sources over a period of time and may, or may not, be correct. Every effort has been
made to list the newest contact. However, our entry is only as good as the latest information that's been sent to us. We list only
a contact for the ship if one has been sent to us. We do NOT have crew lists or rosters available. Please see the Frequently Asked
Questions section on Navsource's Main Page for that information.
---
Additional Resources
---
USS Pride Scrapbook of William Valencheck
Tin Can Sailors
Destroyer Escort Sailors Association
The Destroyer Escort Historical Museum
The Destroyer History Foundation
---

Comments, Suggestions, or Image Submissions, Please E-mail: DE Info
Problems or Site Related Matters, Please E-mail: Webmaster

This Page Created And Maintained by Mike Smolinski



by Paul R. Yarnall, All Rights Reserved.
Page Last Updated 29 June 2016